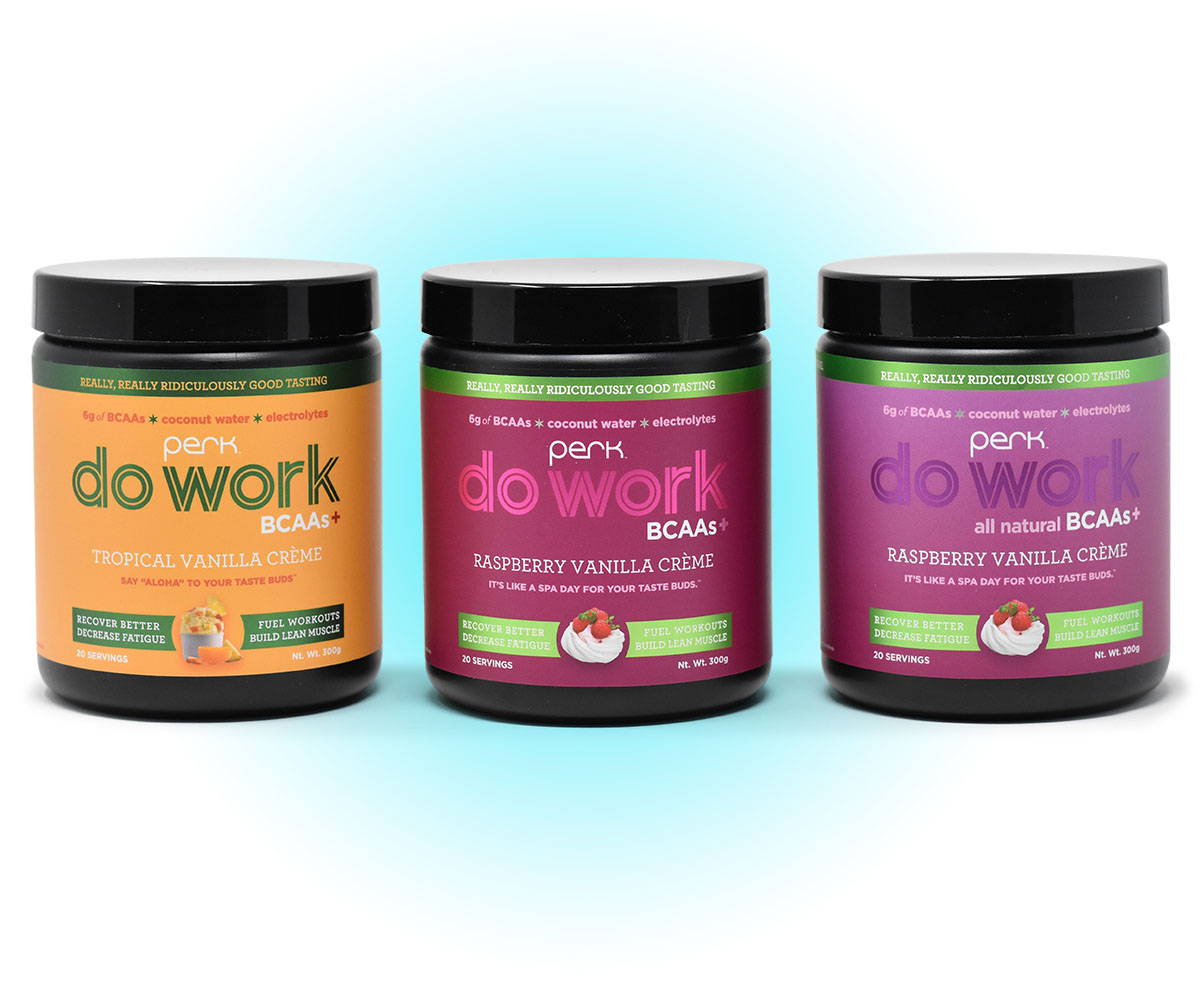 NEW! DO WORK BCAAs+
While your body works, your taste buds get a vacation.
Do Work™ BCAAs+ provides 6 grams of branch chain amino acids in every serving. Additionally, you get coconut water and electrolytes to make sure you have all the fuel and hydration you need to perform.
Do Work comes in Raspberry Vanilla Creme (original and stevia-sweetened all natural) and Tropical Vanilla Creme. These flavors are so good they will make you forget you are working you butt off.
---
Perk Do Work BCAAs+
Fuel your workout with six grams of Branch Chain Amino Acids plus hydration with flavors that will make taste buds think they are on vacation.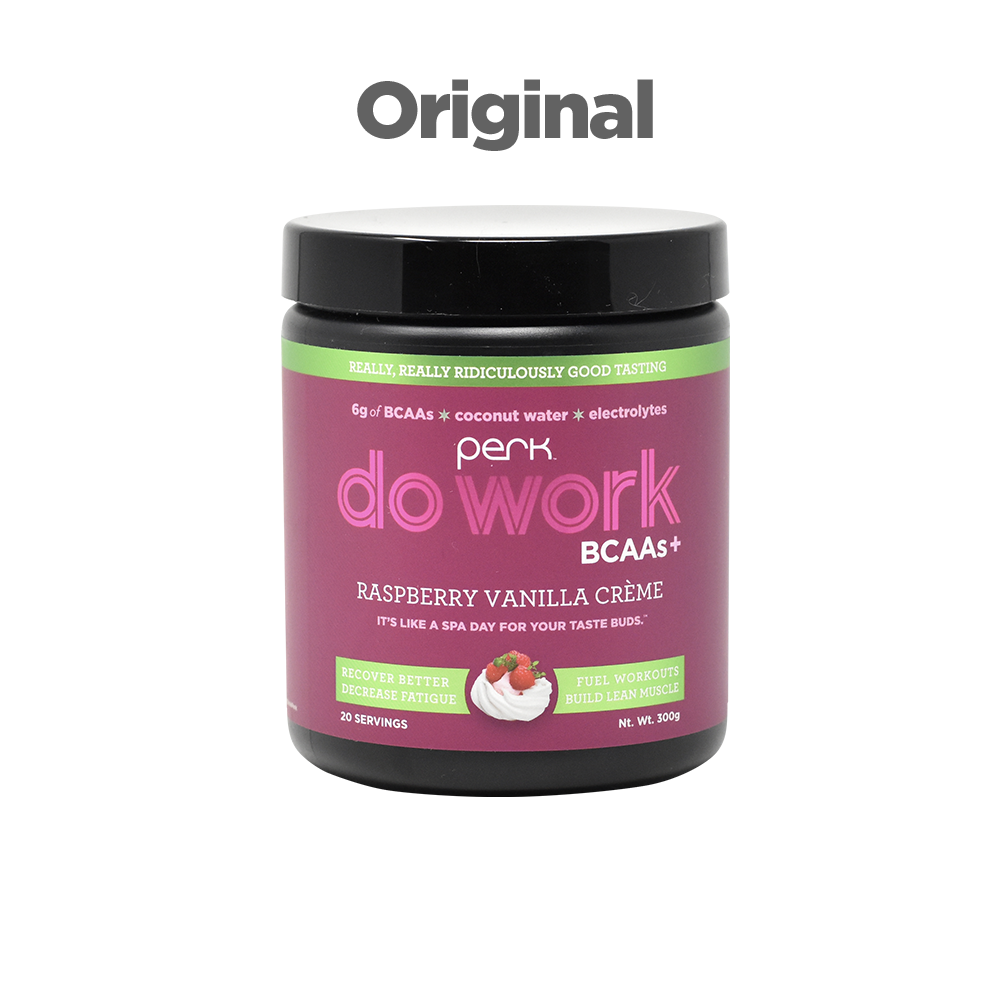 ORIGINAL PERK DO WORK BCAAs+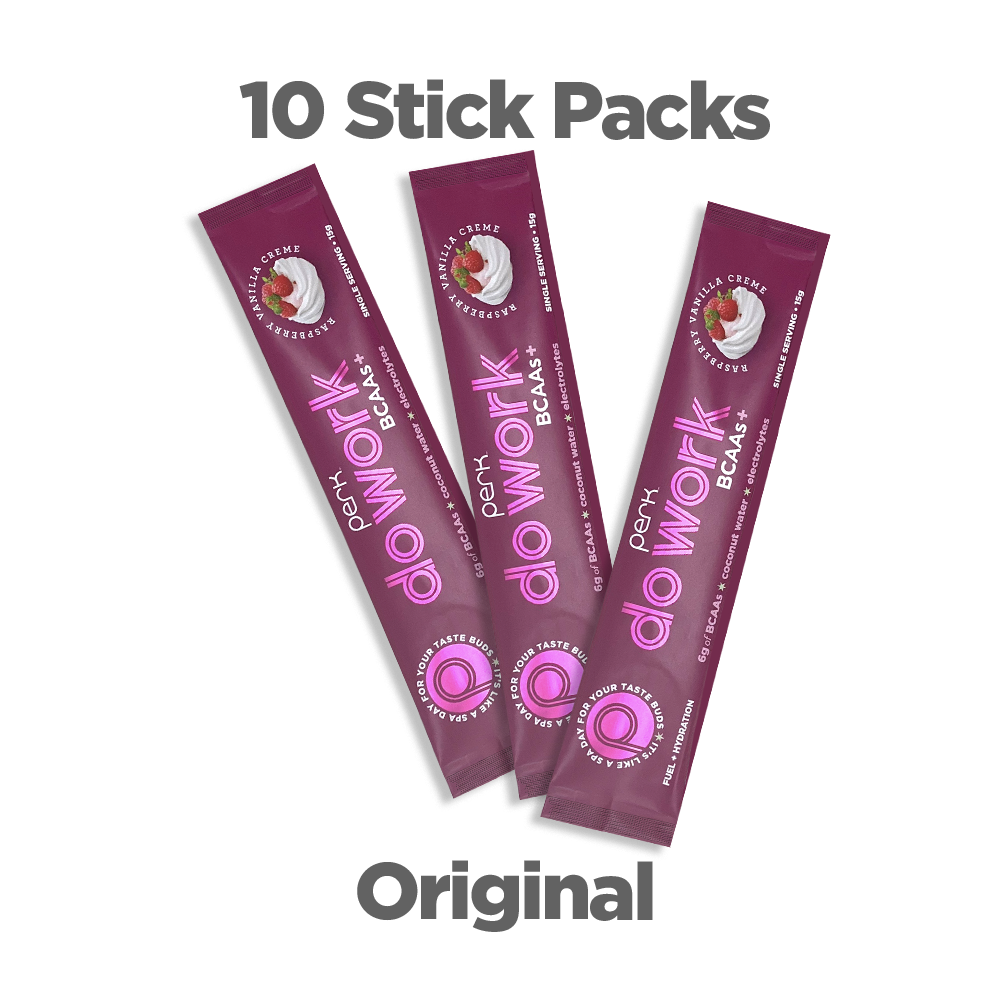 ORIGINAL PERK DO WORK BCAAs+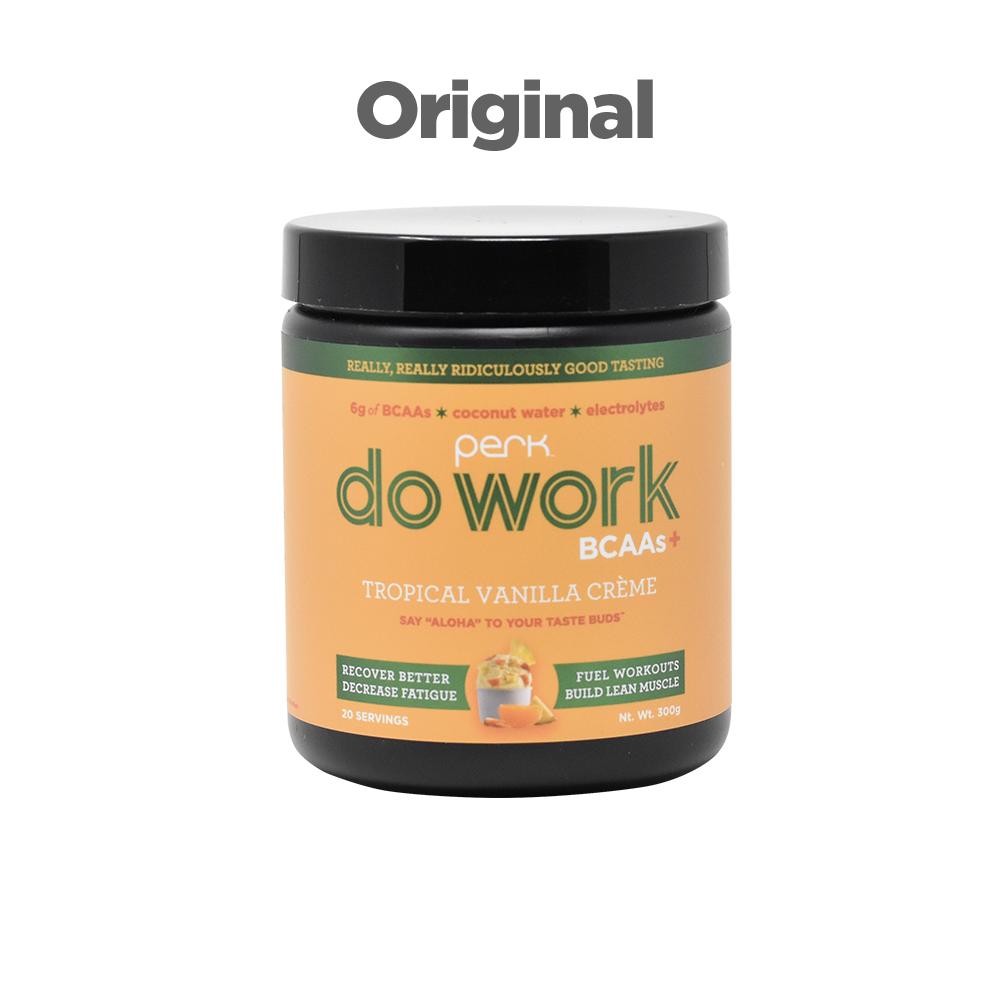 ORIGINAL PERK DO WORK BCAAs+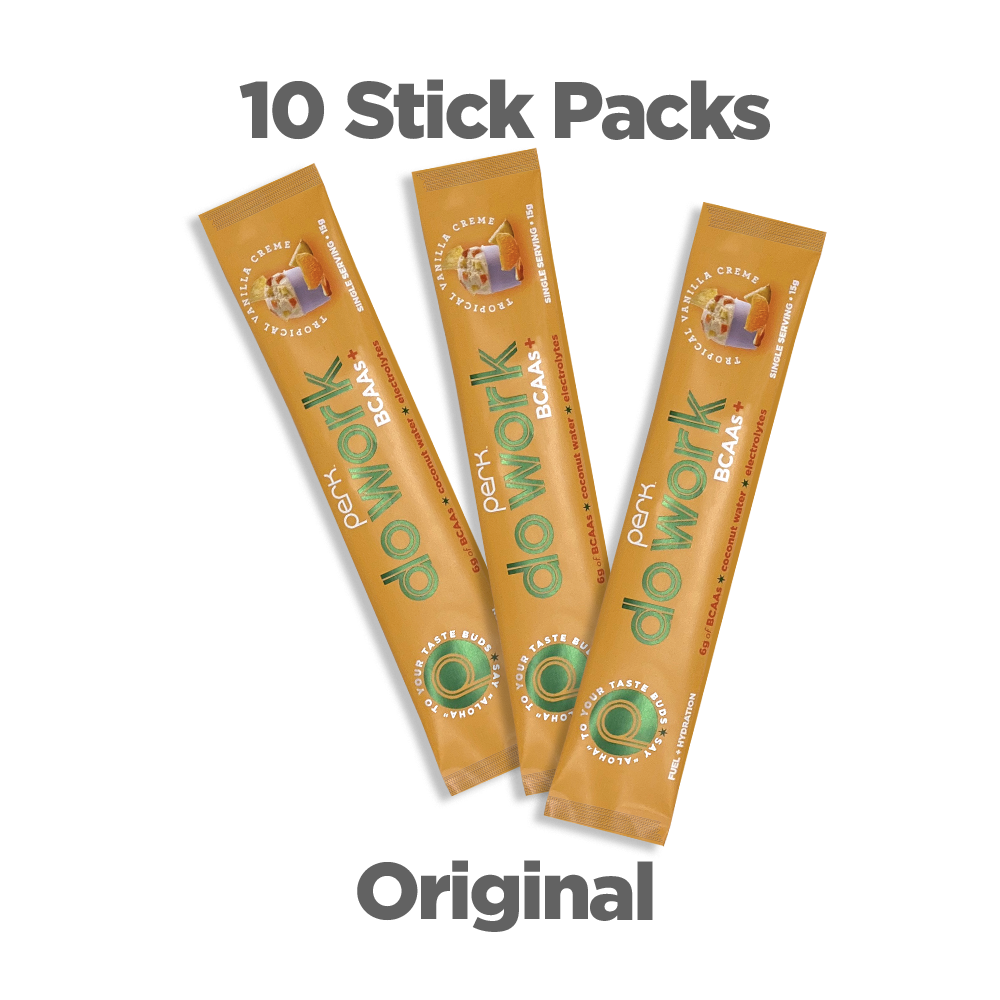 ORIGINAL PERK DO WORK BCAAs+
ALL NATURAL PERK DO WORK BCAAs+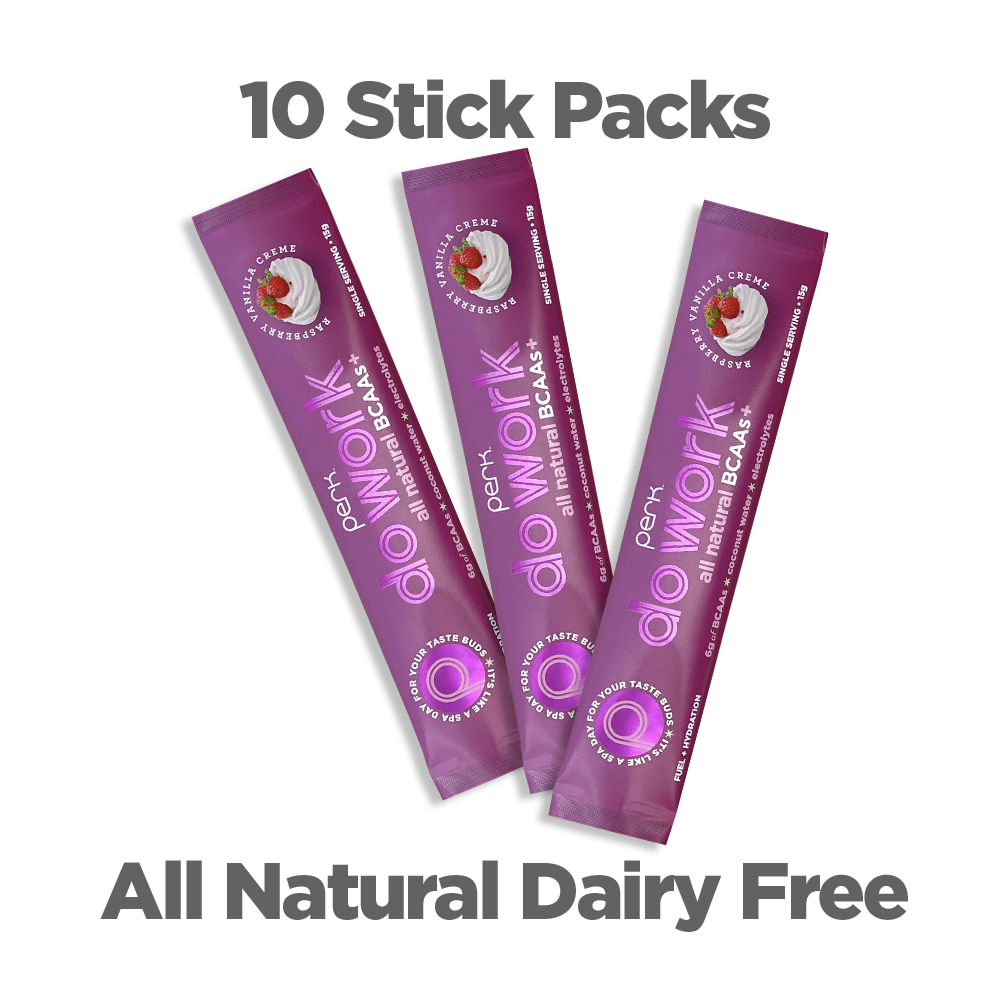 ALL NATURAL PERK DO WORK BCAAs+
---