Eggnog post-workout recovery drink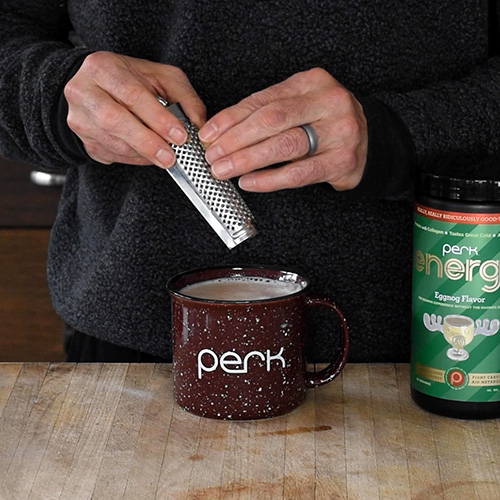 The World's Best-Tasting Recovery Drink
If you want a simple, delicious drink that gives you 30 grams of protein and tastes exactly like full-fat eggnog, look no further than here.
Start with 1 1/2 scoops of Perk Energy Eggnog flavor in your favorite mug. Then slowly add skim milk. I use a high-filtered (Fairlife) milk for a higher protein content. Using a spoon, make sure that the powder is fully incorporated. Gradually add more milk until you have reached 1 1/2 cups.
If you want to take this drink to the next level, grate some fresh nutmeg on top and enjoy this fragrant delicious drink with 30 grams of protein, 24 carbs, and 1 gram of fat. It's the best-tasting way to support strong muscles and healthy recovery.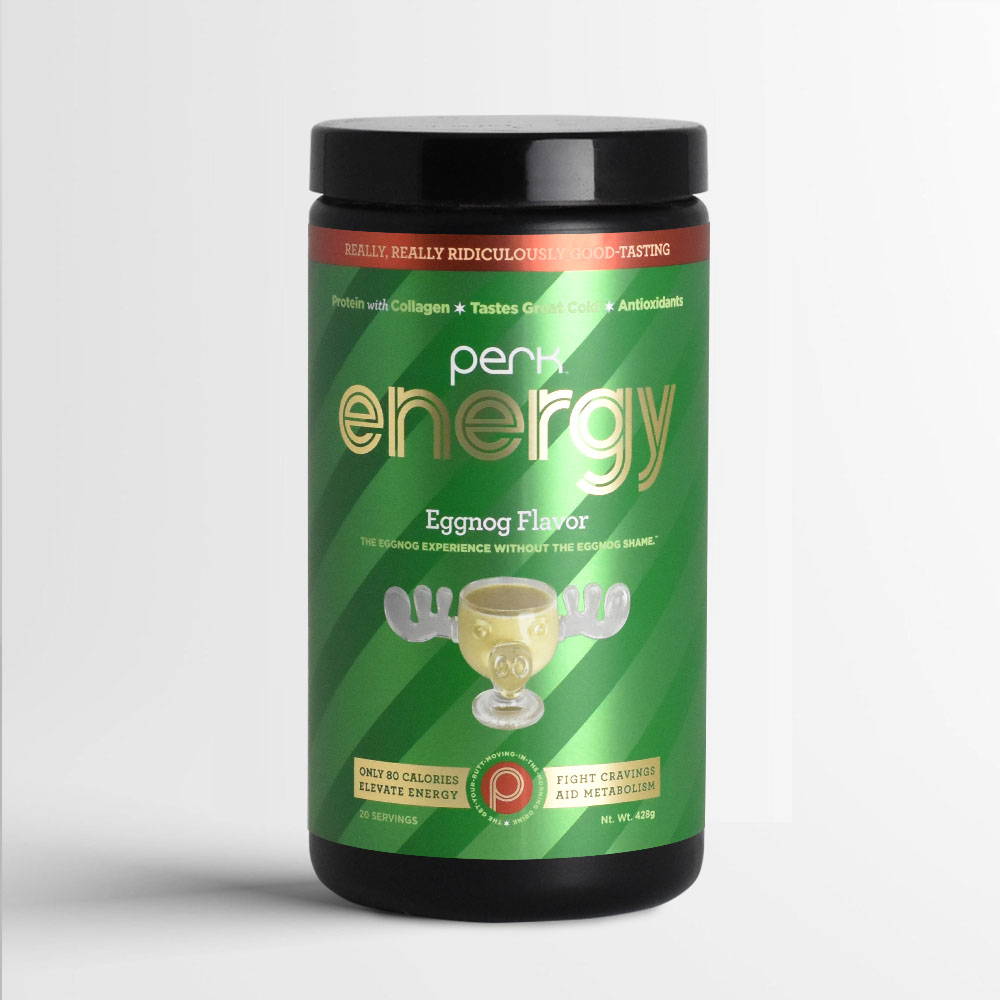 Perk Energy Original Eggnog flavor will change your mind about eggnog indulgence. Taste the noggy-ness of Energy Eggnog flavor with only 80 calories, .5g fat and with 7 grams of protein! Our eggnog flavor is designed to re-create the flavor and mouthfeel of your holiday favorite tradition. Enjoy the eggnog experience without the eggnog shame.
---